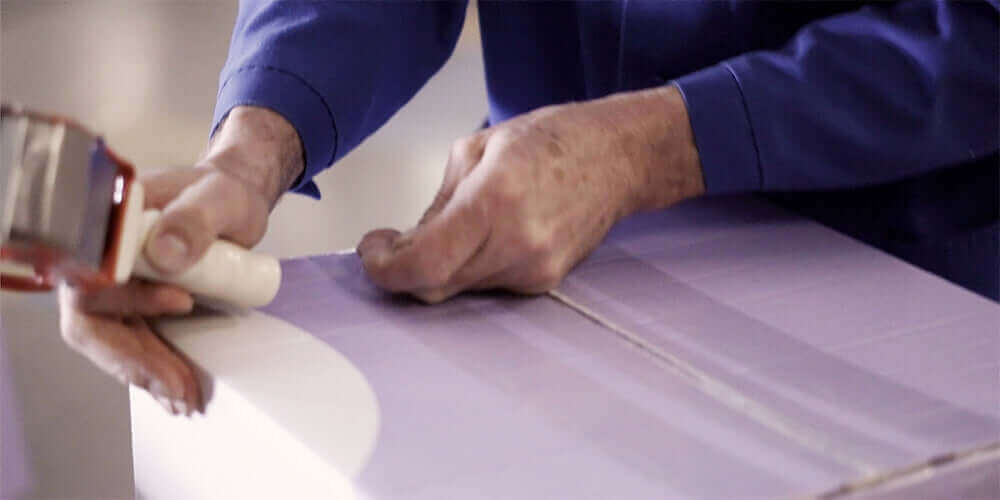 Shipping Information
Here you can find out everything about delivery times, prices and services.
Free shipping to Austria, Germany, Slovakia, Slovenia, Czech Republic:
Shipping to the countries mentioned above is free of charge. There is no minimum order value for free shipping.
Shipping Italy, Croatia, Hungary, Poland:
For deliveries to the countries mentioned above we charge a flat rate of €14.90 per order.
We deliver free shipping for orders over €250.00.
Shipping to Switzerland:
For deliveries to Switzerland we charge a flat rate of €19.90 per order.
We deliver free shipping for orders over €500.00.
Would you like to have your order shipped to another country?
We are happy to calculate shipping costs individually. Simply contact our Sandman team: Inquire about shipping now.
General information about shipping:
Depending on the size, we ship the products either with the Austrian Post or the Gebrüder Weiss shipping company.
Either way, you will always receive an email or phone call in advance so that you can keep an eye on the delivery and receive your package. Austrian Post will contact you by email as soon as your package is on its way. Since we send all packages as a premium package, it should reach you after about 1-2 days. You can also track your package using the link in the email and, if necessary, select a different delivery date, have the package delivered to a neighbor, to your work or to a post office. You can get details directly from the post office on their website.
Deliveries that are sent with the Gebrüder Weiss shipping company will be announced to you by telephone. The shipping company will then arrange a delivery date with you. You won't miss anything and can relax before your delivery even reaches you.
Delivery times:
The following delivery times apply for stock items:
Austria: 1-3 working days
Germany: 2-4 working days
EU: 2-10 working days
Switzerland: 3-5 working days
For all products that are not in stock, there is a processing time of 1-5 business days before shipping. Exceptions to this are individual products and rare dimensions. You can ask QUQON customer support for the exact delivery time at any time.
pay
The following payment methods are currently available:
PayPal & PayPal Express Checkout
Google Pay
Apple Pay< /li>
Credit card
Debit card
EPS transfer
Klarna - instant transfer
Klarna - purchase on account in 30 days
Pay in advance by bank transfer
Spare 5% auf deinen ersten Einkauf!
Melde dich jetzt zum QUQON-Newsletter an und erhalte exklusiv 5% Rabatt auf deinen gesamten ersten Einkauf!